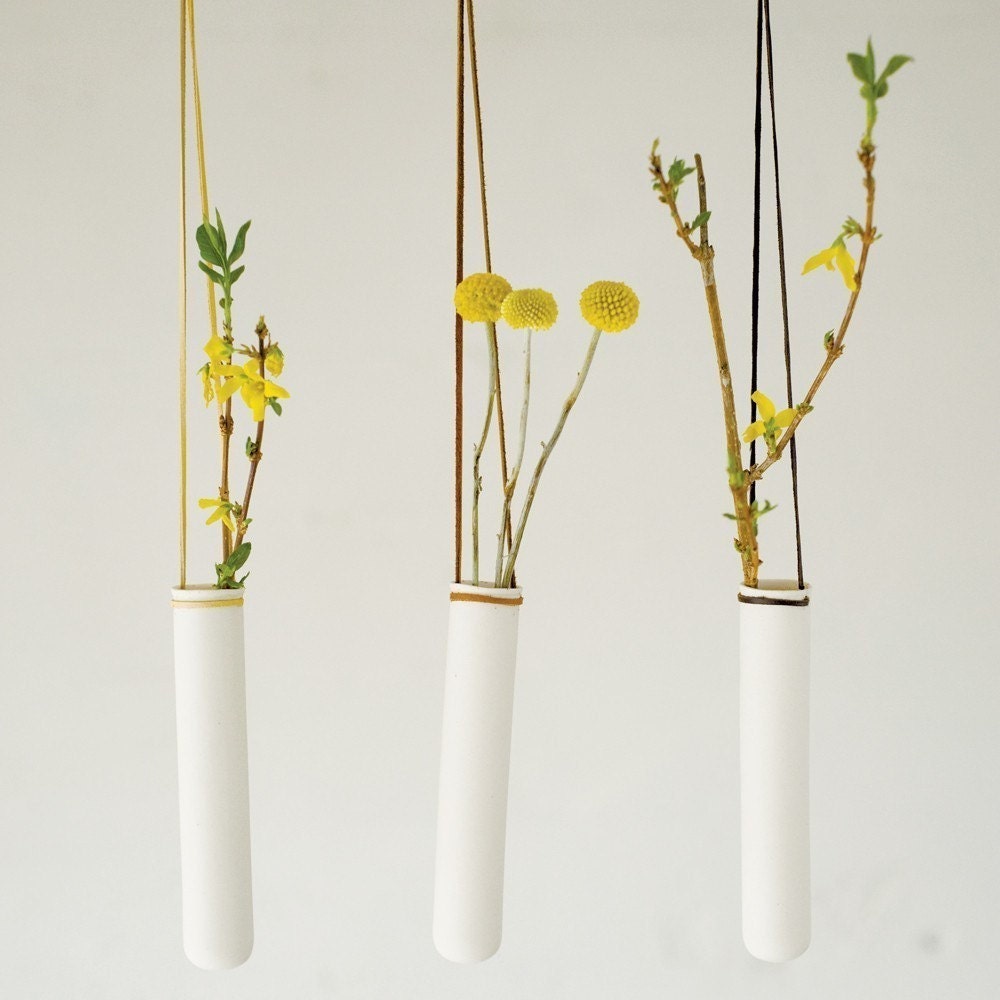 Hello!
Firstly thank you so much for your kind, supportive and loving comments. Each one actually made me sob a little.. it is so comforting to know you guys are there for me to reach out to if I need it. Life has certainly changed here and I am unsure when and if ever things will be like how it used to be. Taking each day step by step is the key. I am so happy in the knowledge that when I reached out you all held my hand. Thank you! * breathe *
Any way - life must go on. And it's Wednesday so it's my weekly Nature in the home series. I discovered these quite beautiful hanging test tube vases over on
Etsy
. Perfect for simple stem blooms or branches of blossom. Hang them from a picture hook amongst your display of artworks for an interesting gallery display. Yes - as it's almost Autumn, a branch of bright red berries might look fabulous.
x